Our Rapid Water Removal Prevents Further Damage in Monterey Park
3/26/2023 (Permalink)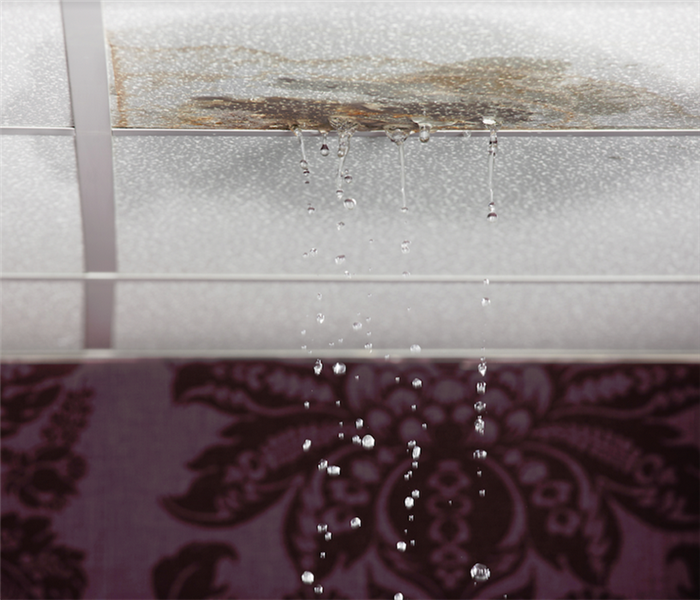 When water damage happens at your business location, that can greatly impact the bottom line. Partner with SERVPRO during this difficult time and get
Water Removal Helps Your Business Recover Faster
You may have heard of 'Category 3' water concerning flooding. Unfortunately, this type of water can end up inside your Monterey Park grocery store without any adverse weather. Instead, you might need water removal and cleanup because of a clogged toilet.
Even when water washing over your grocery store's flooring appears clean, we adhere to local water removal regulations in Monterey Park. Local businesses are subject to complicated regulations, but SERVPRO stays current with developing legal requirements. We want our services to your company to be as thorough and on-point as possible.
Because of the contaminated nature of toilet overflow, we must do the following before we can begin cleaning and drying the area:
Enclosing the area with a negative pressure chamber,
Removing the water, and
Using chemical agents.
Sectioning off the bathroom where the overflow occurred includes setting up signage so patrons know not to access the area. Toilet plume aerosolizes bacteria and other microbes, making the area highly contaminated. We use a fine misting sprayer to disinfect the immediate area.
Our pumps handle contaminated water, including debris and solids. If your restroom facilities are located at the back of the store, we can use other access points to perform this task. After removing most of the water, we spray the remaining water to make it less hazardous, and then we begin removing it with handheld units.
As soon as possible, we apply cleaning agents that do two jobs – disinfect and deodorize. Because of the aerosolization factor, we disinfect the area, including wash basins and faucet fixtures, stall walls and doors, restroom entryway doors, walls inside and near the outside of the washroom, and anything else that may have become compromised.
SERVPRO of Monterey Park is here to help protect your business and those who work and shop there. Call us at (626) 656-6577 for prompt and reliable service that you can trust.